Flooring and Paneling
Please see below for information on our flooring/paneling products.
---
Flooring
Pine
We offer kiln-dried 1 x 6 Southern Yellow Pine Tongue & Groove grade 1 & 2 mix flooring for $1.35/sqft for 8' and 10' lengths. This is our best-seller! The flooring thickness is around 11/16ths inch.
The boards are straight and beautiful and install quickly. These boards take a stain well, or alternatively may be left in their natural bright luster with a coat of polyurethane.
Please allow around 1 week turnaround time. We also offer 12' and 14' lengths for $1.50/sqft. Sixteen foot material is $1.70/sqft. Let us know how many square feet you need and we will figure out how many boards you need - let us do the math work for you!
Hardwood
We offer mixed-length oak Tongue & Groove flooring boards in the following widths: 3" – $2.30/sqft for "common grade" ("tight" knots and a slightly more rustic look) and $3.30/sqft for "selected grade" (much clearer grain and look) 6" – $2.80/sqft for "common grade"
Black Walnut: a 3" reveal is $2.25/linear foot, and we can process different widths, up to 6" wide. $9/sqft.
We are also able to produce rough cut, band-saw-cut pine boards upon request for a rustic barn-floor type look.
---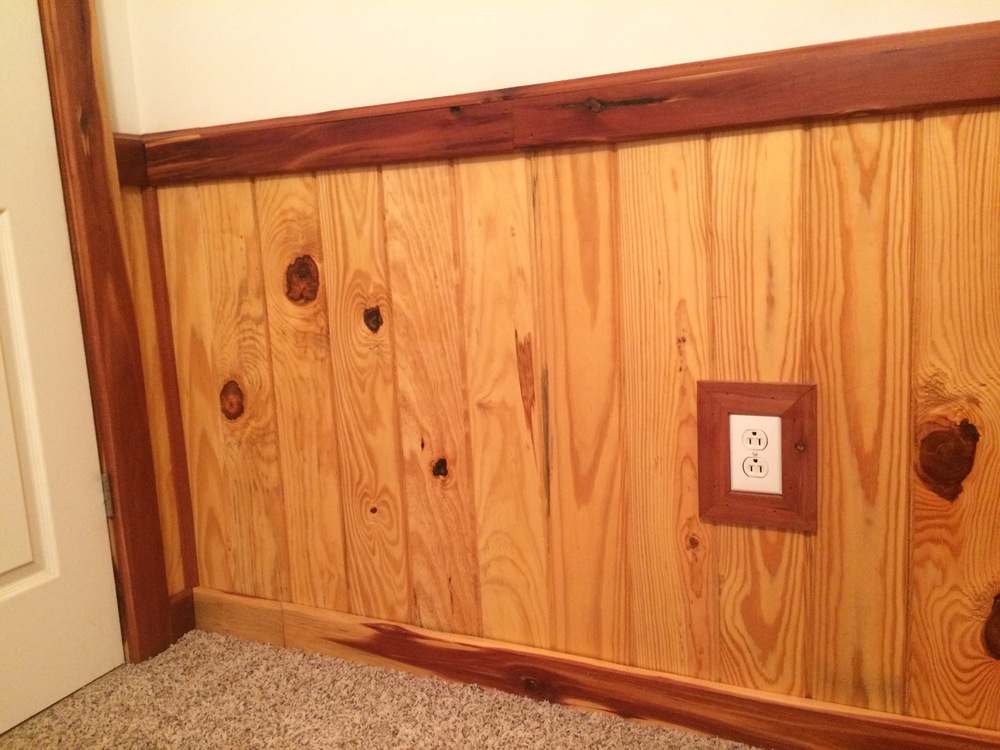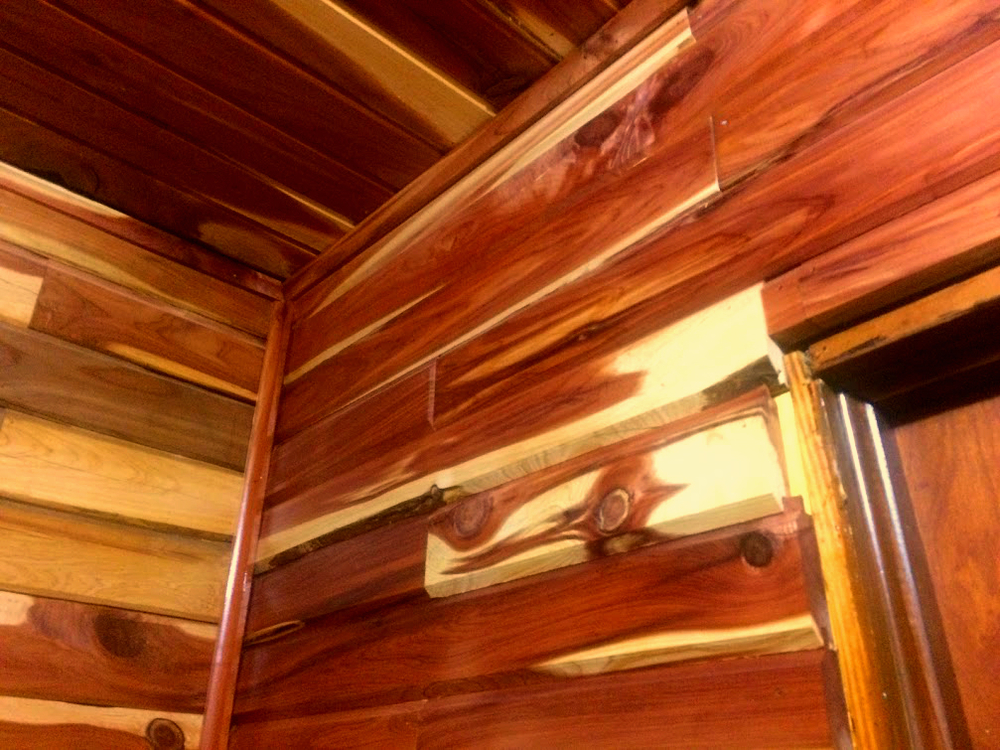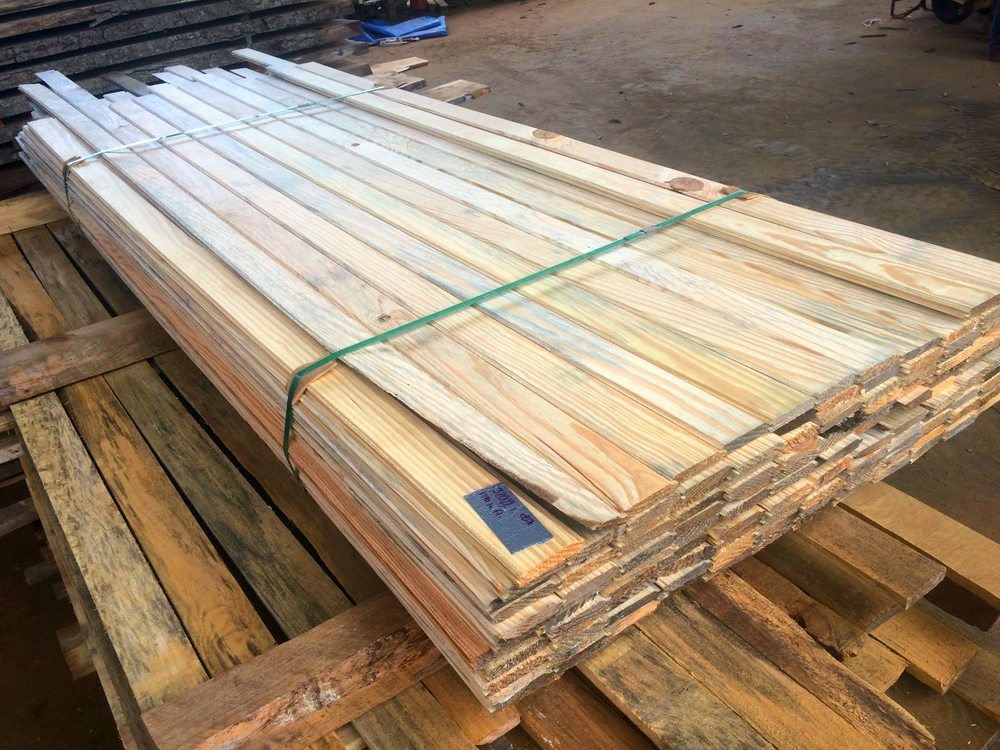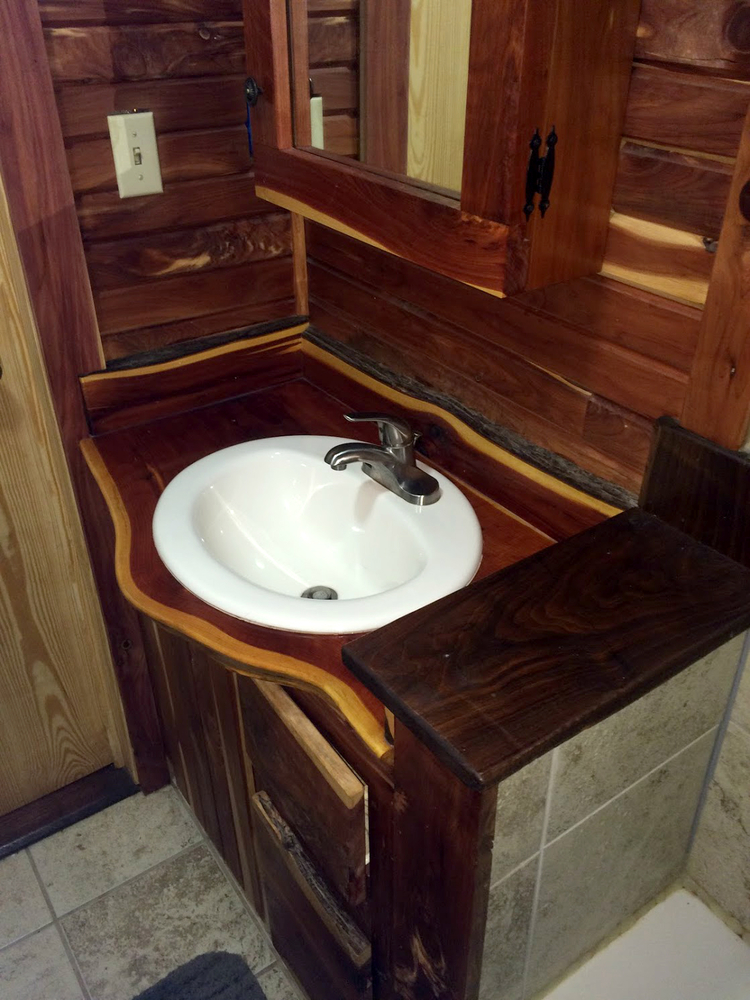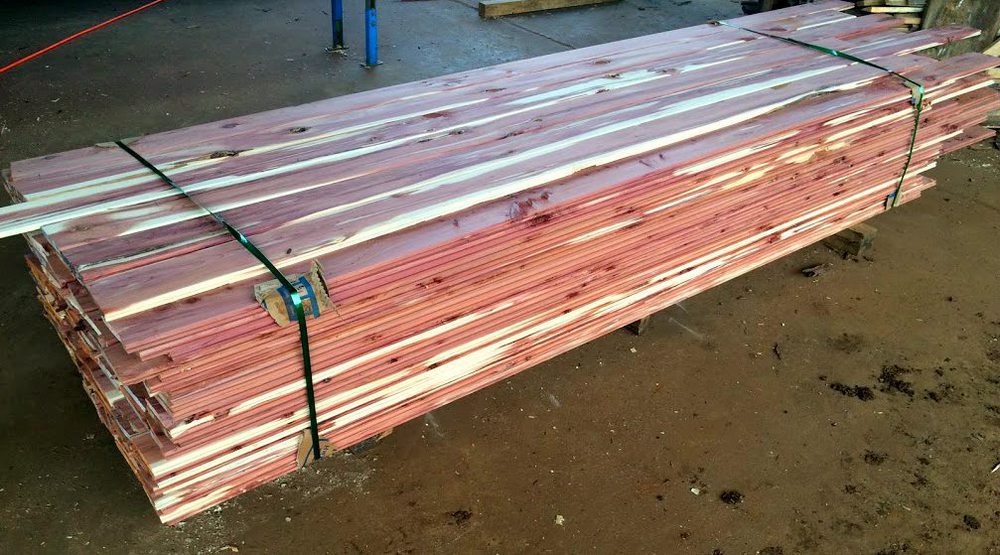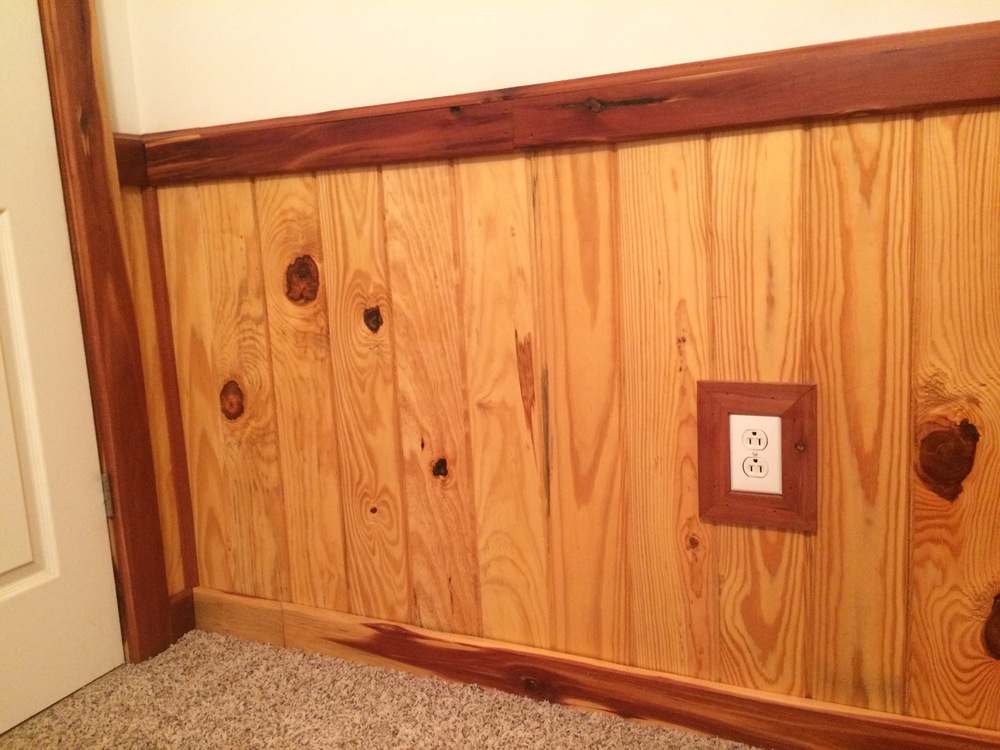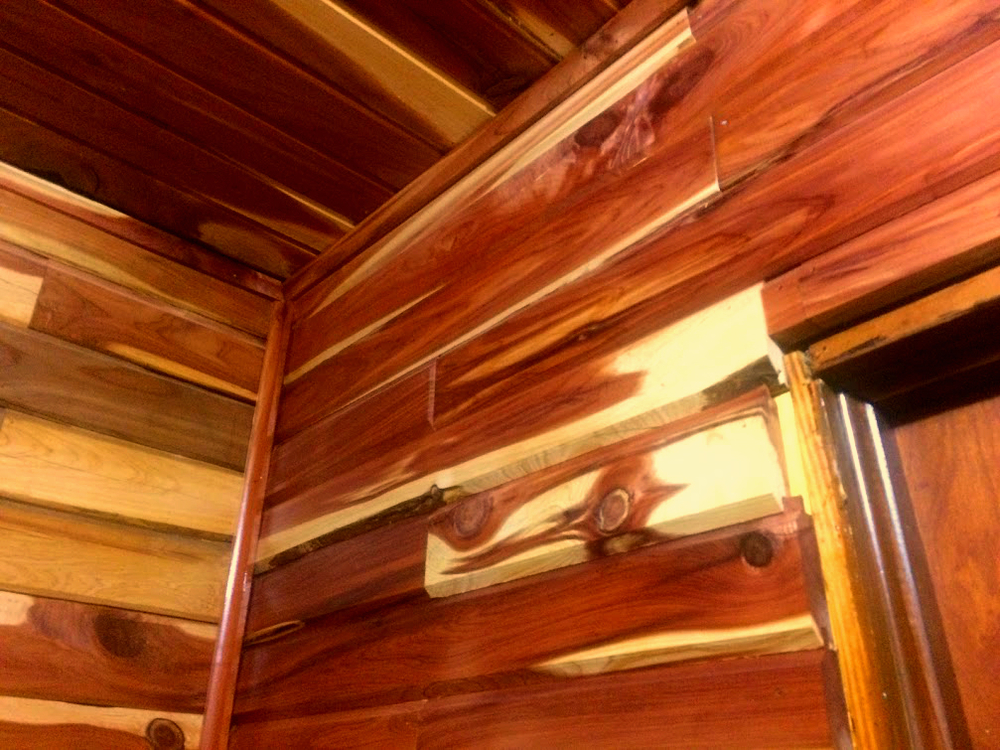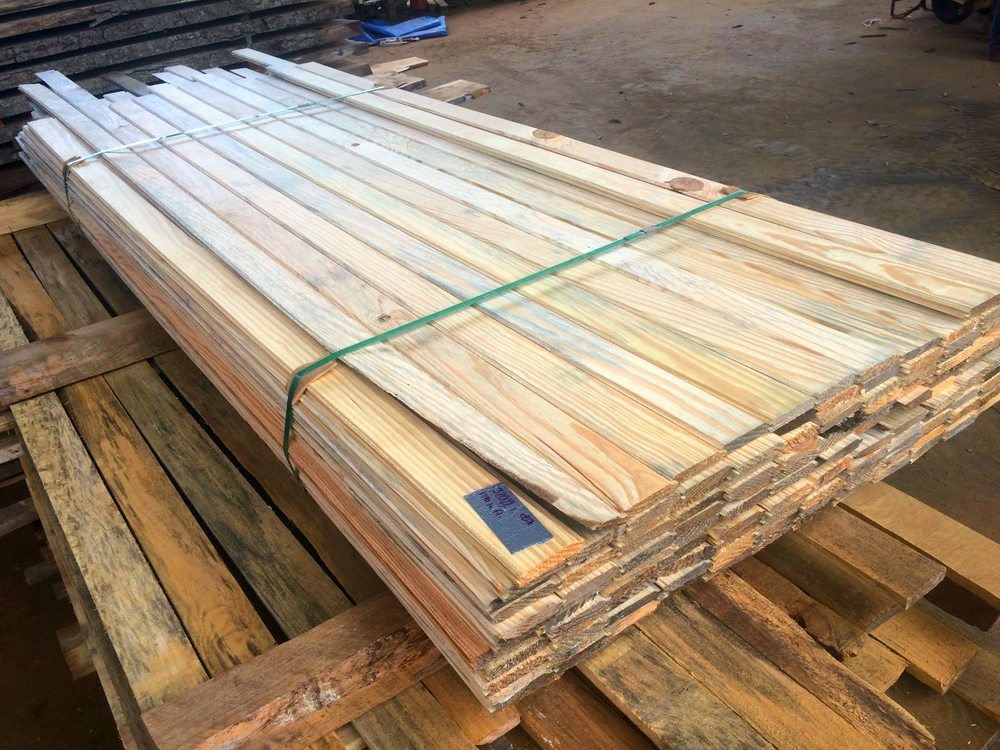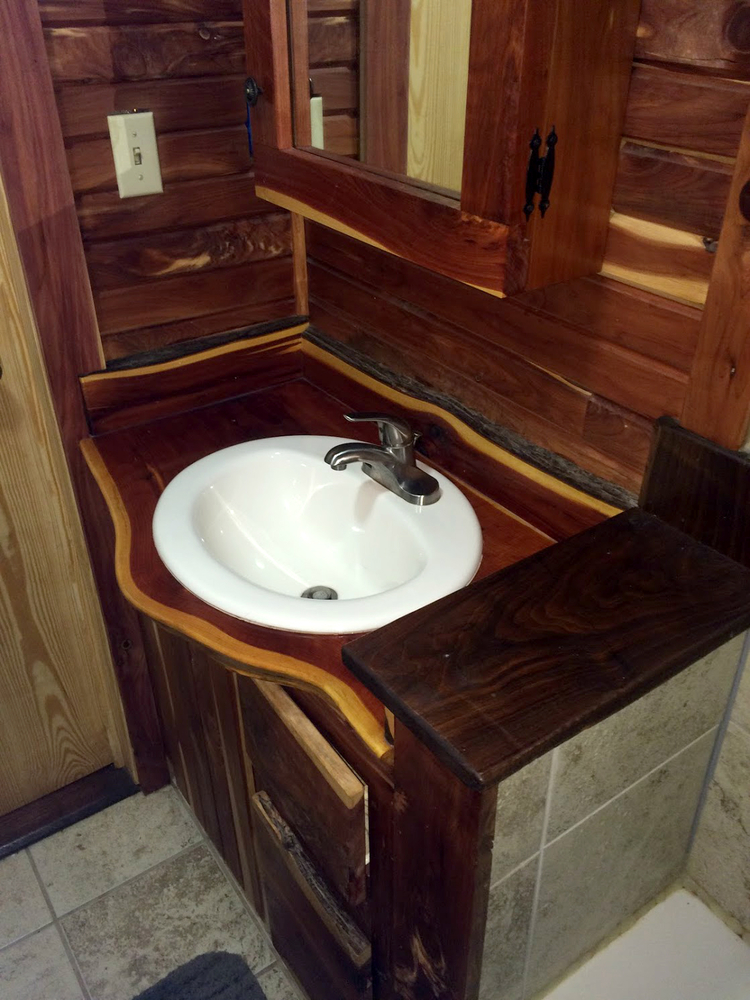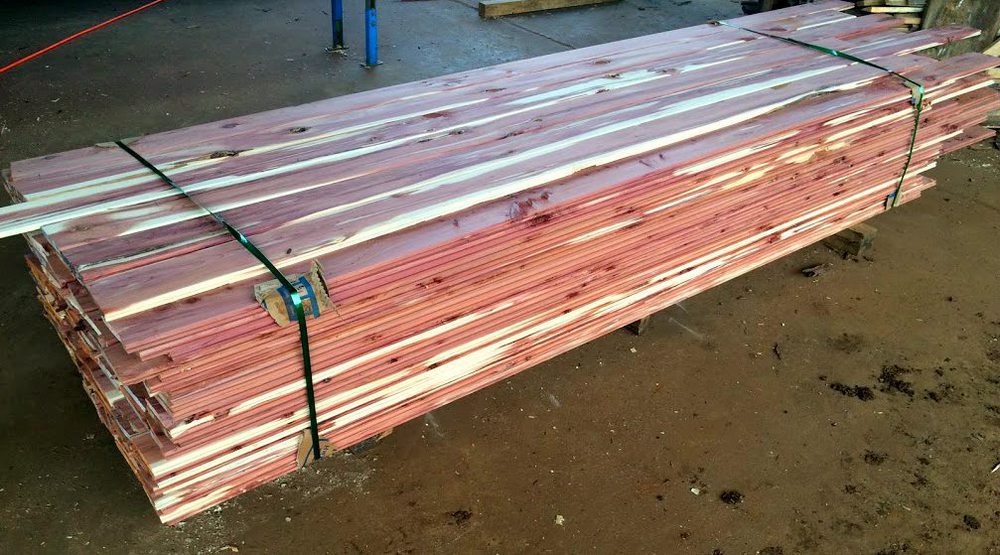 Paneling
V-Joint
We offer kiln-dried 1 x 6 Southern Yellow Pine Tongue & Groove grade 1 & 2 mix V-Joint panels for $1.35/sqft for 8' and 10' lengths. This is our best-seller. Used most commonly for walls, ceilings, and projects. Bulk discounts available! These boards are a beautiful bright yellow color and have some tight knots with minimal to no bluestain*.
Please note that these boards are made for mixed-length runs, and may have the occasional small loose knot that can be cut out. We make sure you have extra boards in your order to ensure you have the square footage you order. If you need full-length boards (for example, running full-length 10' ceiling spans without doing any cutting at all) we offer full-length boards for 10 cents more per square foot.
*For a more economical option with a rustic appearance with bluestain and some wane and loose knots, we also offer a less-expensive grade 3 Southern Yellow Pine V-Joint, available upon request.
Eastern Aromatic Cedar V-Joint 1 x 6
These are a popular favorite! $2–$2.20/sqft. This is the stuff cedar closets are made of, and these boards look visually stunning anywhere with cedar's characteristic deep red hues. Coat with tung oil for a deeper, richer dark look that lasts over time, or coat with polyurethane*. Even mix and match with the yellow pine V-Joint panels for an alternating look. *If left untreated, cedar oxidizes over time to become a brownish/red hue or even silvery-gray if left in sunlight.
Board & Batten
We offer "green" pine Board & Batten for $0.95/sqft for 12" wide boards, and $0.95/sqft for 10" wide boards*. Board & Batten siding is popular for its rustic look and its economical price and rapidity of installation -- the boards may be installed "green", without any drying time, as the battens cover any gaps that occur as the boards shrink over time in the drying process.
*Please note: The narrower the board, the more batten strips are required, and consequently, more nails are required, so 10" or narrower boards may not be the more economical option overall for your budget.